Sloan's Lake has a unique history unlike any other part of Denver. The lake that today occupies 177 acres of Denver makes it the second largest park in Denver. The lake however is not naturally occuring, it was believed that in 1861, homesteader Thomas M. Sloan tapped into an underground aquifer while digging into a well for his farm. Sloan used this land for agricultural purposes from farming to raising his own cattle. When he woke up the next morning after accidentally tapping into the aquifer, the land was flooded and continued to flood until nearly 200 acres were submerged in water.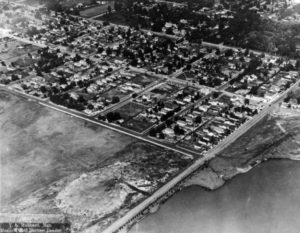 25th & Sheridan by Sloan's Lake
Once the land was flooded, names for the lake flooded in as well. Popular names such as Sloan's Leak circulated around until names such as Sloan Lake and Sloan's Lake came about. The name of the Lake and neighborhood around the lake has been debated since it was first named. According to Google Maps the name of the neighborhood is Sloan's Lake as well as the name of the park, but the lake itself is called Sloan Lake. The lakes approximate boundaries are 26th Avenue to the north, Raleigh Street to the east, 17th Avenue to the south, and Sheridan Boulevard to the west.
Sloan Lake may not have been intentional but the aftermath of the aquifer tap has led this to be one of the most popular and upcoming transforming neighborhoods in the Denver area. The development around Sloan's Lake has been monumental, new shopping centers and residential areas have been booming in the last 20 years. Income levels have risen and over 66% of Sloan's Lake residents own their home and are not renting.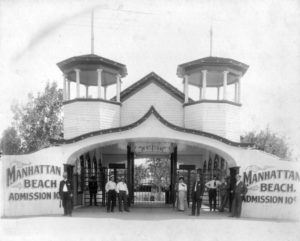 Manhattan Beach Amusement Park, 1891
The amusement park, Manhattan Beach became a local hit in 1891, when it was the largest amusement park that was west of the Mississippi. Manhattan Beach had a roller coaster, a dance hall, a zoo, and a theater. These attractions brought nearly 10,000 visitors from all over Colorado for the grand opening! There was a bunch of Colorado wildlife as well as exotic animals such as camels, tigers, lions, elephants, and there was even a Cinderella Coach pulled by ostriches.
In 1908, the park changed its name to Luna Park under new ownership in hopes to give the park a new spark for attendees. Unfortunately there became a lot more competition in the area- Lakeside Park in Berkeley became way more popular and eventually shut Luna Park down for good in 1914.
Sloan's Lake Dragon Boat Festival
There was so much fun history that goes into the Sloan's Lake neighborhood that makes it unlike any other neighborhood in Denver. There has always been such a large sense of community at Sloan's Lake- that is a quality of the neighborhood that has not changed! Today there are many community events and festivals that are held at the Park such as the Dragon Boat Festival, Sloan's Lake Art and Music Festival, and Fall BAZAAR. Aside from all the large festivals that are held here, there are many small events that are put on by people within the Sloan's Lake community that brings people even closer together.
If you have ever had an interest living in the area, check out the properties that redT has for sale in Sloan's Lake. We currently have 2 properties with many listings still available!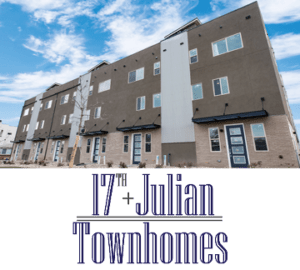 17th + Julian Townhomes
This beautiful townhome community features 2 bedroom, 2.5/2 baths with open-concept living and dining areas and spacious roofdecks with incredible city and mountain views. Featuring high end finishes throughout the home to add a sense of elegance. All conveniently located 3 blocks from Sloan's Lake.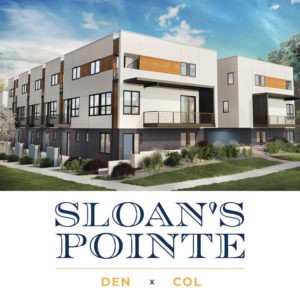 Sloan's Pointe
These contemporary, new construction townhomes offer 1-2 bedrooms, open concept kitchen and living area, and private rooftop decks with incredible mountain views. Features include modern designer finishes, like quartz countertops, and stainless-steel appliances including a gas range, built-in microwave, dishwasher and refrigerator.