As the world becomes increasingly aware of the importance of sustainability, Denver's redT Homes is leading the way in green building practices for new construction residential homebuilding. With a focus on the homeowner's health and sustainable building practices, redT designs and builds all new construction to USGBC LEED Gold certification standards (or higher).

In this blog post, we will explore the benefits of choosing a redT LiteHome and how their commitment to sustainability sets them apart in the industry.
Sustainability and LEED Gold Standards
LEED (Leadership in Energy and Environmental Design) is the nation's most recognized green building certification. All redT LiteHomes are designed to attain certification in the top two scoring categories of LEED (LEED Gold or LEED Platinum), ensuring that new construction from redT offers the pinnacle of comfort, sustainability, energy efficiency, and community.
Here are some environmental benefits:
Healthier Living Conditions:
Indoor air quality is a significant concern in modern homes, as indoor air can contain 2 to 5 times as many pollutants as outdoor air, leading to allergies, asthma, migraines, eye strain, and other respiratory illnesses. To build healthier homes for the Denver community, redT achieves Indoor airPLUS certification through the U.S. Environmental Protection Agency. This certification ensures better indoor air quality and a healthier living environment for homeowners.
Energy Efficiency and Environmental Impact:
Sustainable homes, like LiteHomes, have a reduced environmental footprint due to their energy and water efficiency, as well as their proximity to public transportation and walkability. By incorporating green building practices and sustainable materials, redT makes every effort to minimize its environmental impact while providing homeowners with lower operating costs.
Increased Property Value:
Sustainable homes are not only better for the environment and the homeowner's health, but they also offer increased property value. As more homebuyers prioritize eco-friendly features, homes built to LEED Gold standards will likely be more attractive.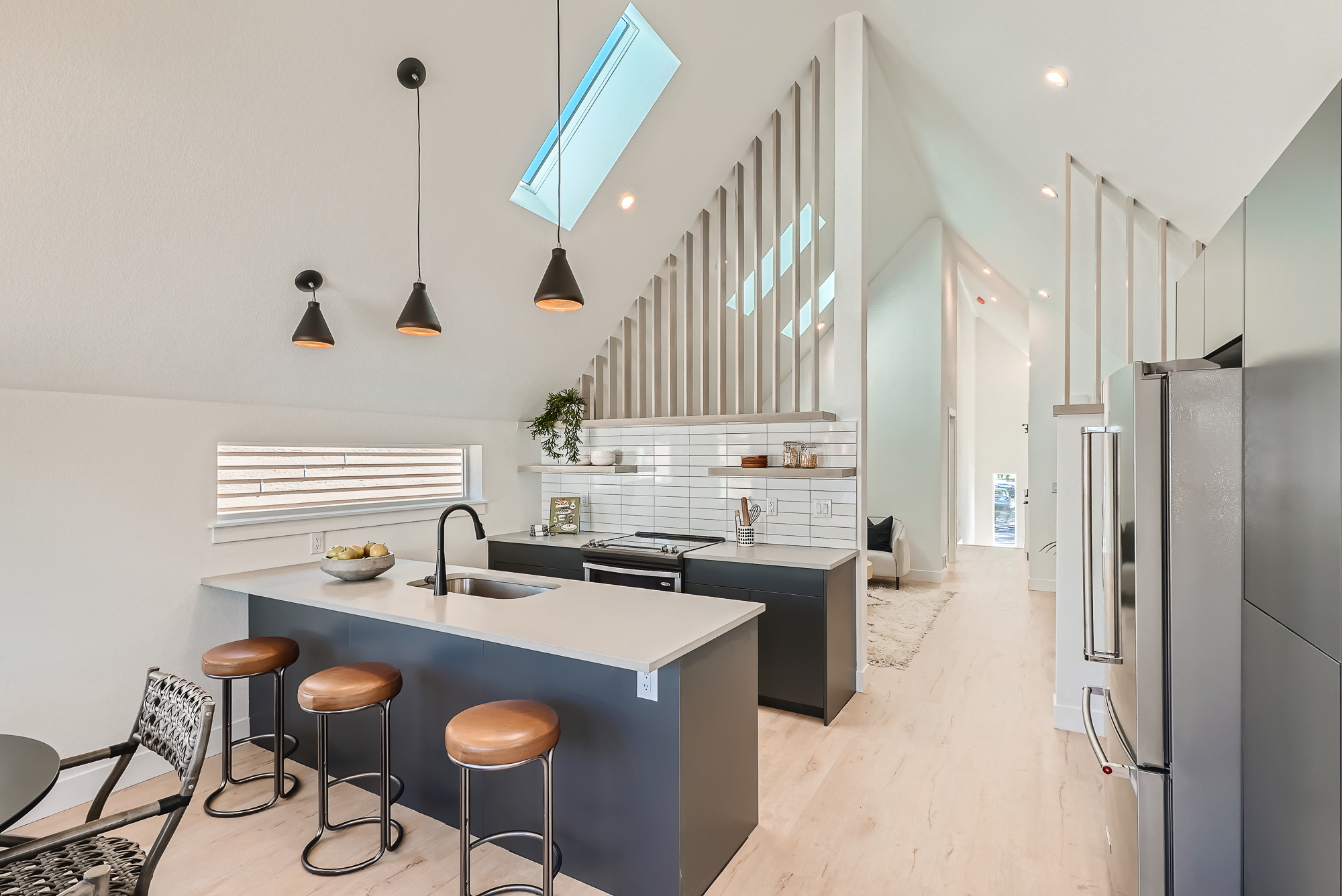 LiteHomes: Attainable and Sustainable Living
redT's LiteHomes are newly constructed, LEED Gold (or higher) single-family homes that are lite on your wallet and lite on the planet.
Designed in-house by redT's architecture team, these right-sized homes provide an attainable price for homebuyers while meeting the demand for eco-friendly advancement in building and operational practices.
With over 400 LiteHomes in development, redT is addressing Denver's housing shortage and leading the industry in sustainable homebuilding.
Building a Greener Colorado
By choosing a redT LiteHome, new home buyers are investing in a healthier and more sustainable living environment and supporting a company committed to Building A Greener Colorado.
With a team of Certified Green Professionals and in-house experts, redT is the only full-service residential real estate development company in Colorado dedicated to achieving green certifications for all new construction projects.
In conclusion, Denver's redT Homes is a pioneer in sustainable residential homebuilding, offering new home buyers the opportunity to invest in a healthier, eco-friendly, and energy-efficient living environment. By choosing a redT home, you are making a wise investment and contributing to a greener future for Colorado and beyond.
Want to learn more about Mississippi LiteHomes?